Regular price
$39.00 USD
Sale price
$29.00 USD
Unit price
per
Sale
Sold out
Save a ton of money by making your own DIY Boxing Cobra Punching Bag with the KS2 Cobra Bag Spring. Increase the speed to your liking, yes with the KS2 the speed is adjustable! This spring is designed to fit easily onto a 3/4 inch pipe and simply held in place with a butterfly hose clamp. Increase the speed by moving the spring lower onto the pipe, thus reducing the number of active coils.

DIY Instructions
For complete DIY build instructions including a video using the Kewlus PRO Spring, click here.

Reviews & Build by Others

Check out one of the top boxing gear reviewers on YouTube, Carlo Rosauro to see his hands on take on the spring as well as his full build:
Here's a video of the spring in action (DIY bottom section and base) posted by a customer:
KS2 vs KS3 Springs Compared
Check out this article to read about the differences between the KS2 Spring and the KS3 Spring, or watch this video:
Share
Shipping Info

Shipping is calculated at checkout with the following average shipping times.

USA & Canada

USA and Canadian orders will be shipped from Canada and takes just 2-3 days to most locations.

Limited Time Special Offer for USA customers: Orders to USA & Canada over $100 USD get free shipping.

Australia & NZ

Australian orders will be shipped from Queensland and takes just 2-3 days. NZ orders take 7-14 days.

The Rest of The World

All of the orders for the rest of the world are shipped from Canada and takes around 1 week to deliver.

Please note that you may need to pay import tax in some countries. Please check with your country's importation laws to find out how much tax would be charged.

Tracking

 

You will receive an email with a tracking link as soon as your order is shipped from the warehouse. Please note that orders are not shipped on weekends or public holidays.

Pre-Ordering Products

Some products are available to pre-order and receive as soon as the are in stock. Please note that if you order these items together with other products, you whole order will not be shipped until every item in your order is available. All items in your order will be shipped together at the same time.
View full details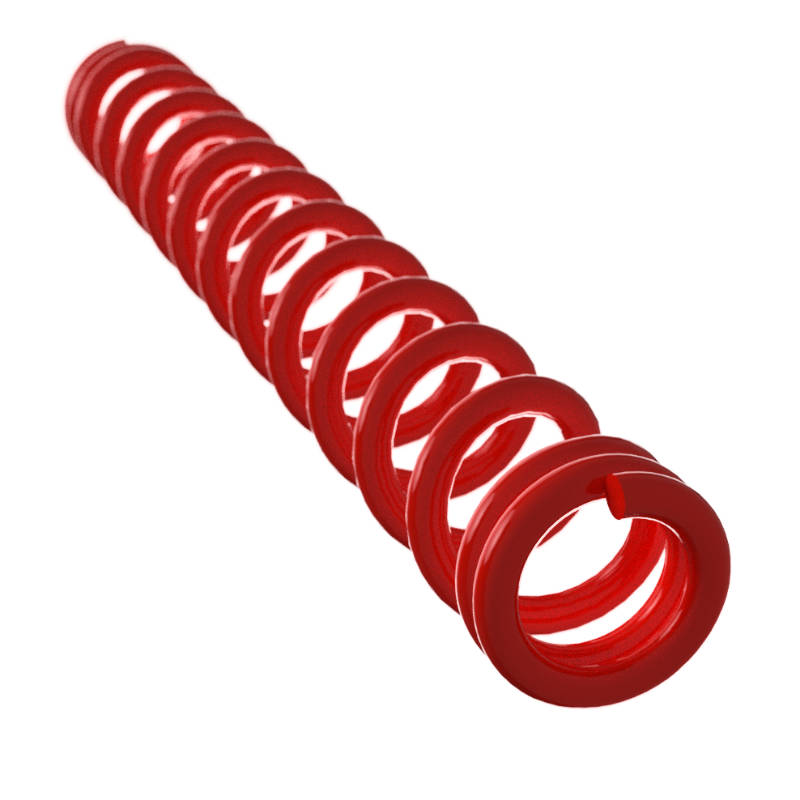 Awesome
The spring is what makes or breaks the cobra bag. The KS2 spring performs amazingly and will give you an even better workout to practice your timing and precision!
Thank you I got the spring and it's awesome and works great
Exceptional Quality & Easy to Install - Don't Overthink It & Get It!
Recently a cobra-bag I bought at a yard sale broke, so finding one that wasn't too expensive was near impossible. However I came across some YouTube reviews about this Kewlus Spring & for $30 I thought it was worth checking it out. Well its been 2 weeks now & I haven't stopped training with it! I got some supplies from Home Depot, followed Kewlus's DIY instructions, and boom I got a new Cobra bag for under $100 lol. The spring is very firm, its diameter is also perfect for fitting it on a PVC pipe (which is very cheap to purchase), and can take any amount of combos you throw at it.
I also want to add that the delivery-experience was extremely transparent: You could track the shipment of your purchase in real-time & it came pretty fast. I
Perfect spring. This man is a total genius. Only cost a total of 60 dollars to make a 200 dollar Quality cobra bag.
Perfect addition to DIY setup
Hey Reedy, Yes, so glad I sprung for the KS2 Spring and definitely the added KS2 Spring Caps.
Made a tremendous difference from when I started with just the 3/4 inch PVC pipe alone. That was NOT working for me. The solo PVC had Very little spring and continuous bounce for sure.
Will try to send pics of final
Product. Going to buy a Coupling to add 4 inches now and have really fast Cobra bag and one slower bag without changing height OR compromising the Spring longevity.
Did get whacked in face a few times, but that's the learning process.
Thanks for ALL your videos that helped tremendously with the build. And of course a "shout out" to "cssquaredboxing" videos for all his videos and input where he always mentions Kewlus. Com